I have spent 15 minutes sitting here, looking at the screen, trying to find my words. I considered posting about a book I just read, but I like to have more personal entries for Fridays when I link up with
Rachel Anne and the Company Girls
. Then I considered a post about my frustration with rarely getting time to myself, and I'd just rather put a pin in that and look for better perspective. The most obvious choice would be just posting about my Thursday which is into the day of the week that guarantees all hell breaks loose, but I am still processing all of it. We are all okay, it is just mentally draining.
So I started looking through my pictures from earlier this week at the
zoo
. I took 100+ pictures, but I kept coming back to the pictures I took of the giraffes. I've always had a thing for giraffes: they are so beautiful and manage to appear simultaneously awkward and graceful. My Grandy got me a signed print with personal regards from the artist of
this Frace print
for my high school graduation. The string of pictures I took are by no means perfect, but it made me so happy to capture them.
I was snapping away, watching the giraffes. When I walked up, they were all actually standing at the wall watching the zookeepers next door talk and clean. But I was snap, snap, snapping (pictures, not my fingers- that would be rude). Then suddenly, two of the giraffes took notice of me.
(Like I said the pictures aren't perfect. The giraffes aren't in focus well, and the baby giraffe kissed his lips at me as I shot, making his head more blurry.) Just the capture makes me smile though.
Then they started walking toward me.
And she (he?) came and stood right in front of me and posed. Ha! Seriously made my day.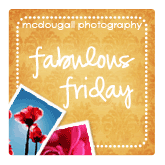 Hosted by Cecily and Lolli